P1 Modular Workstation Base (40"x20")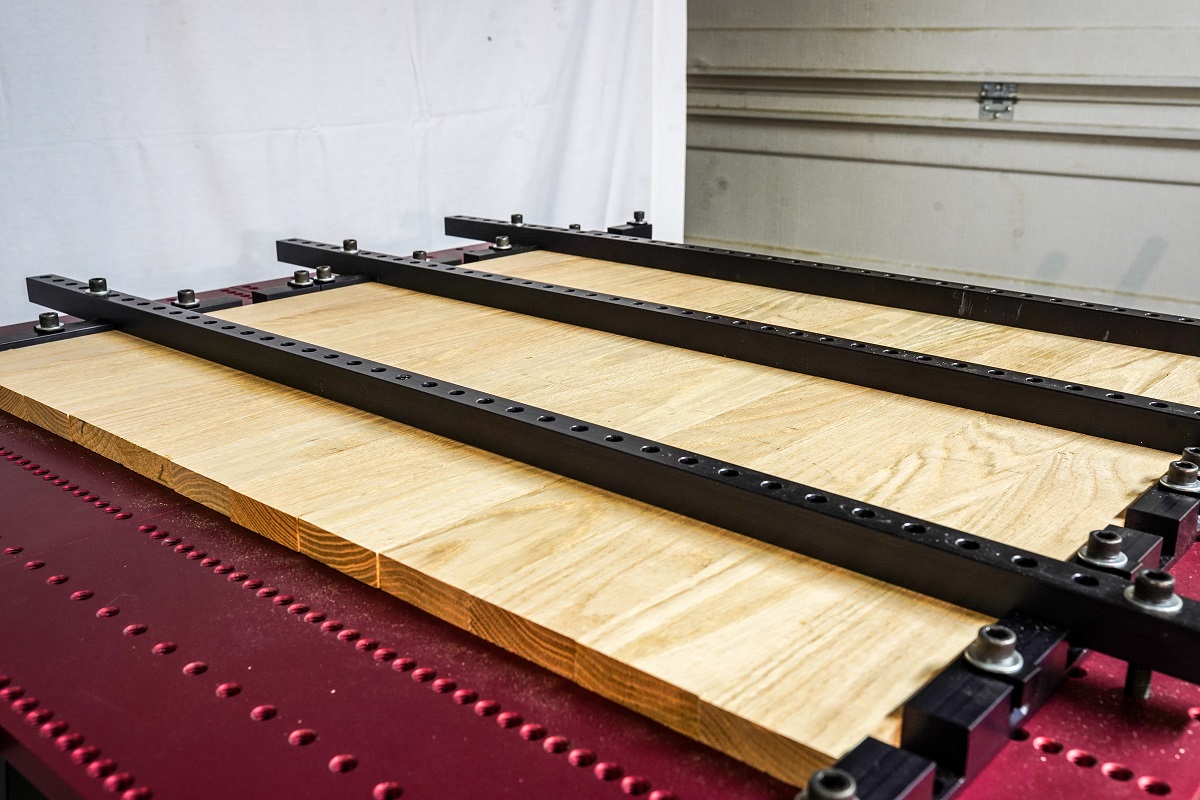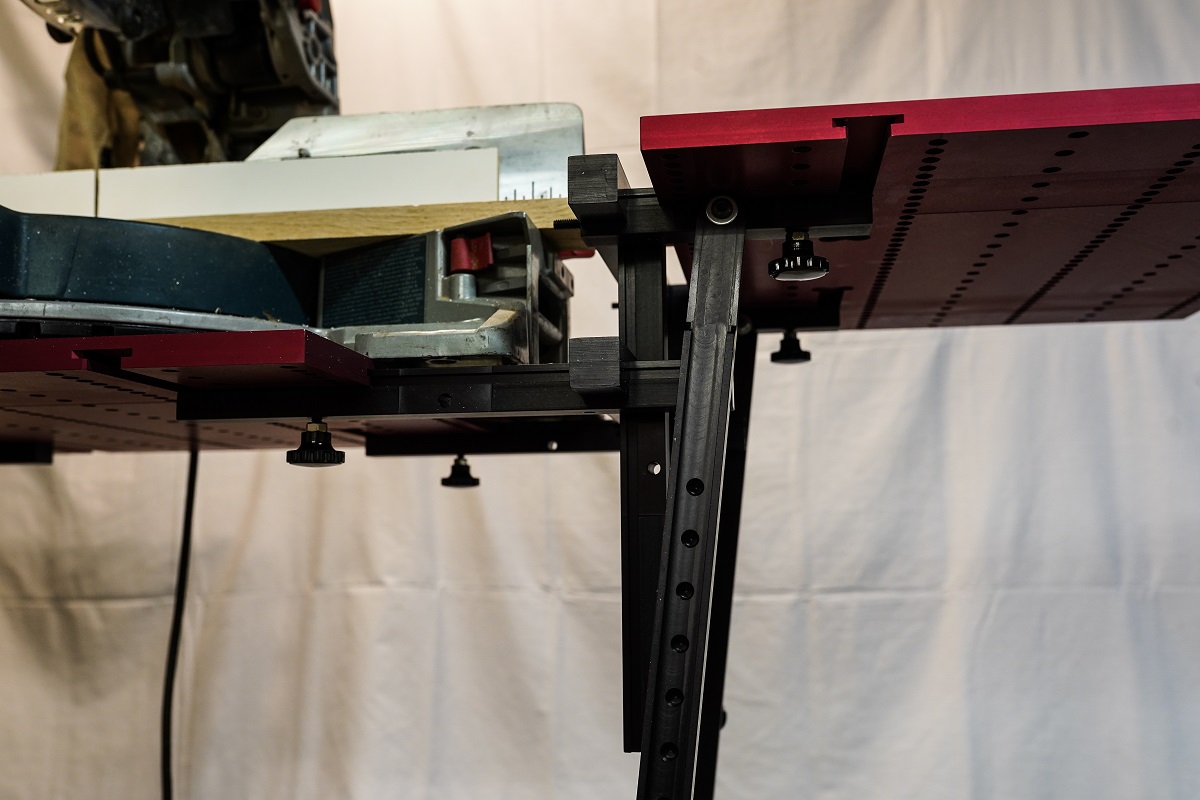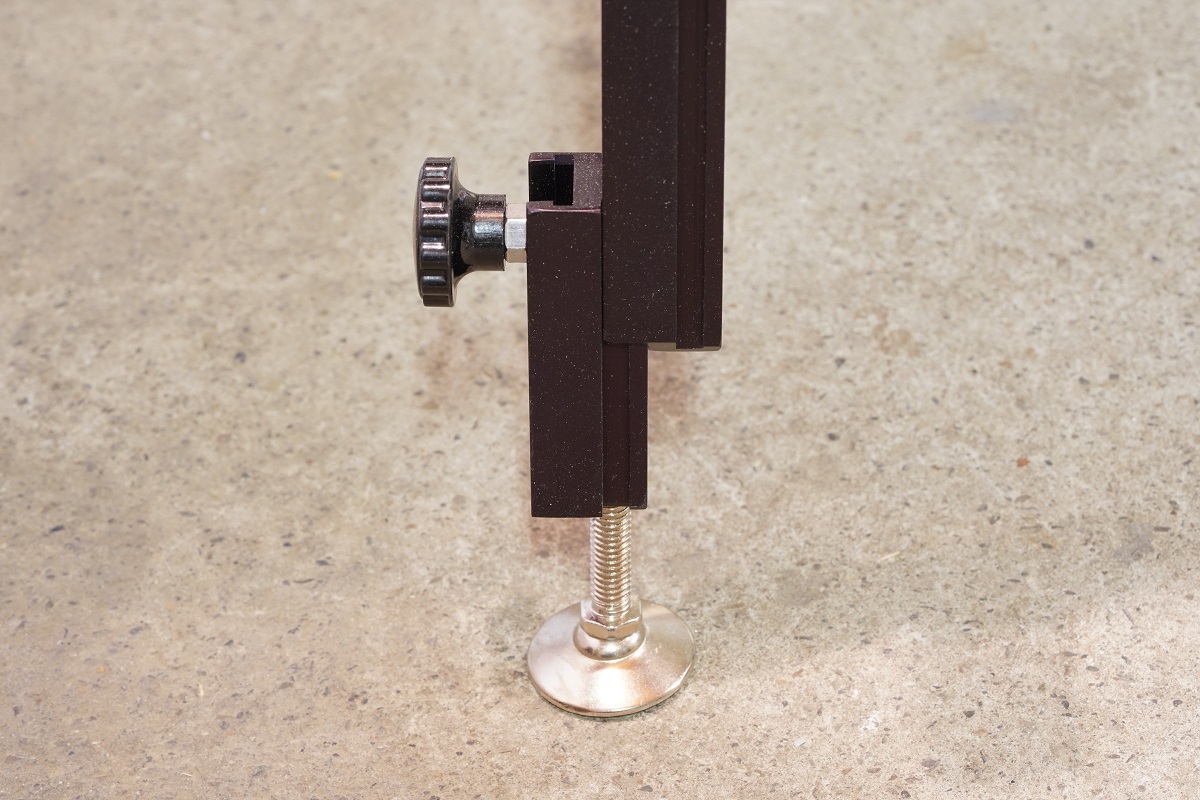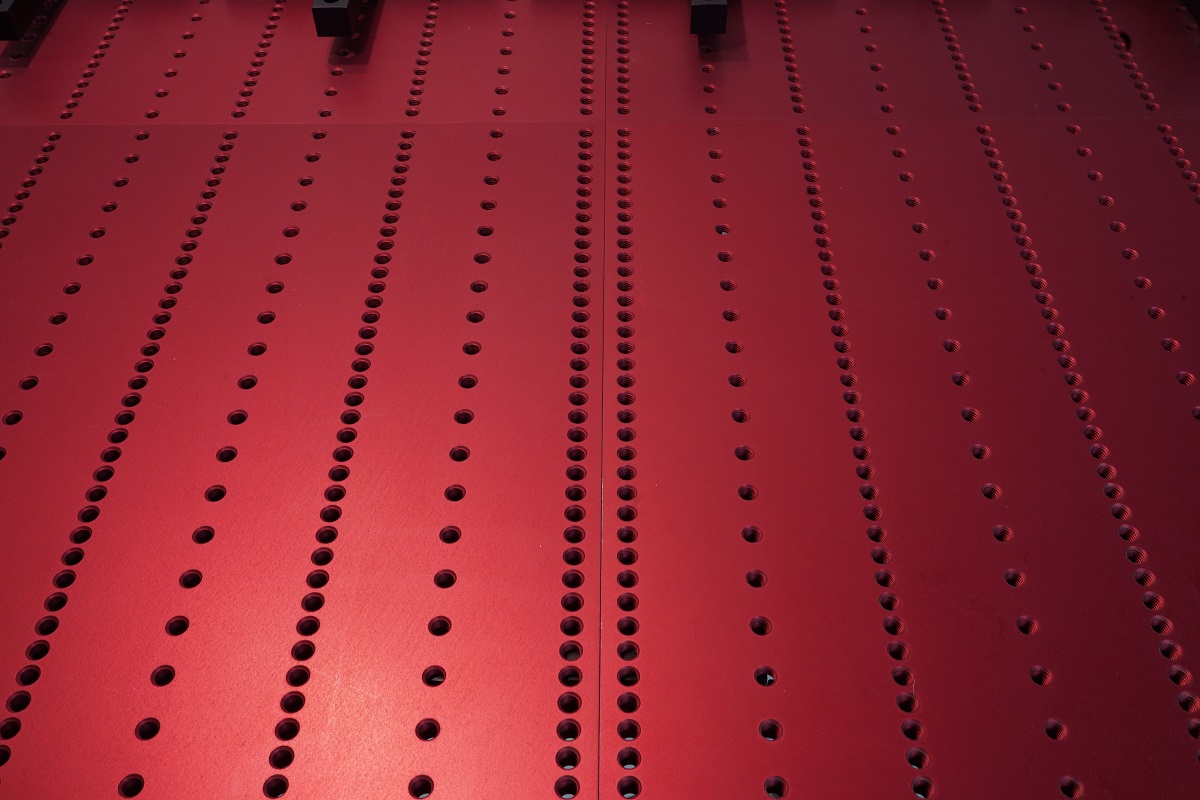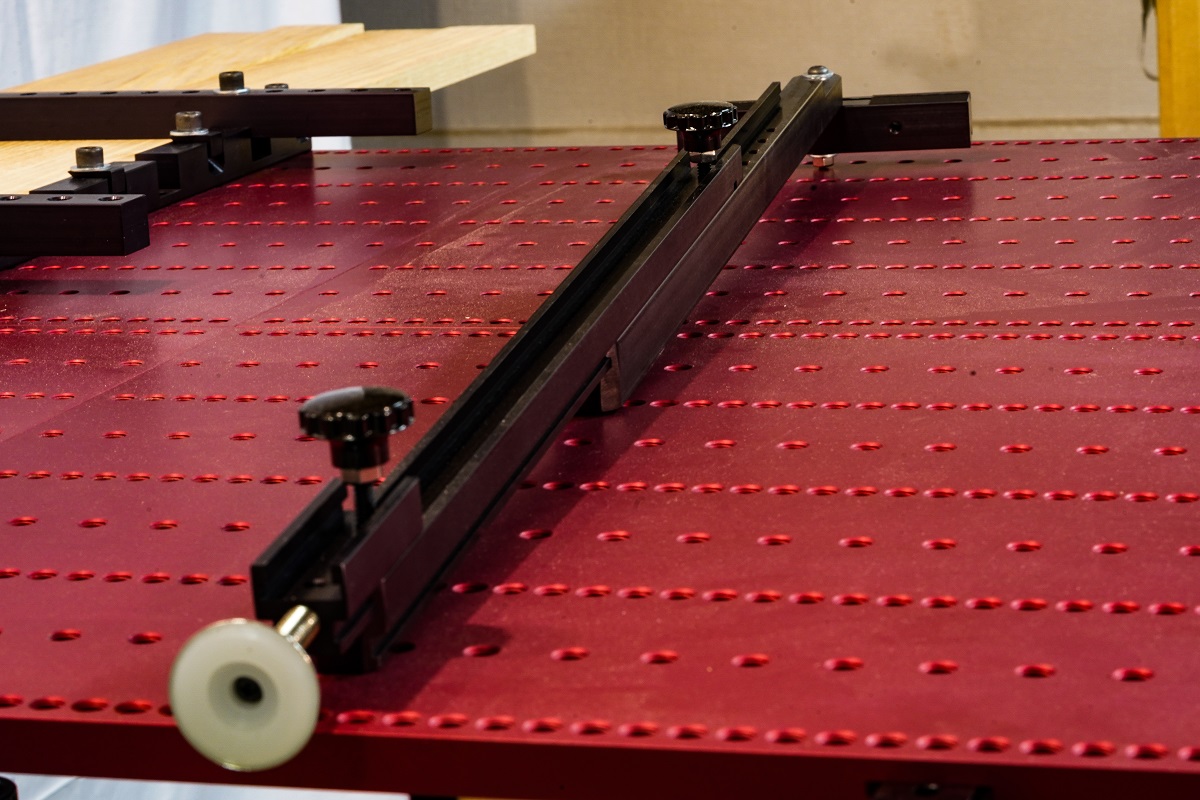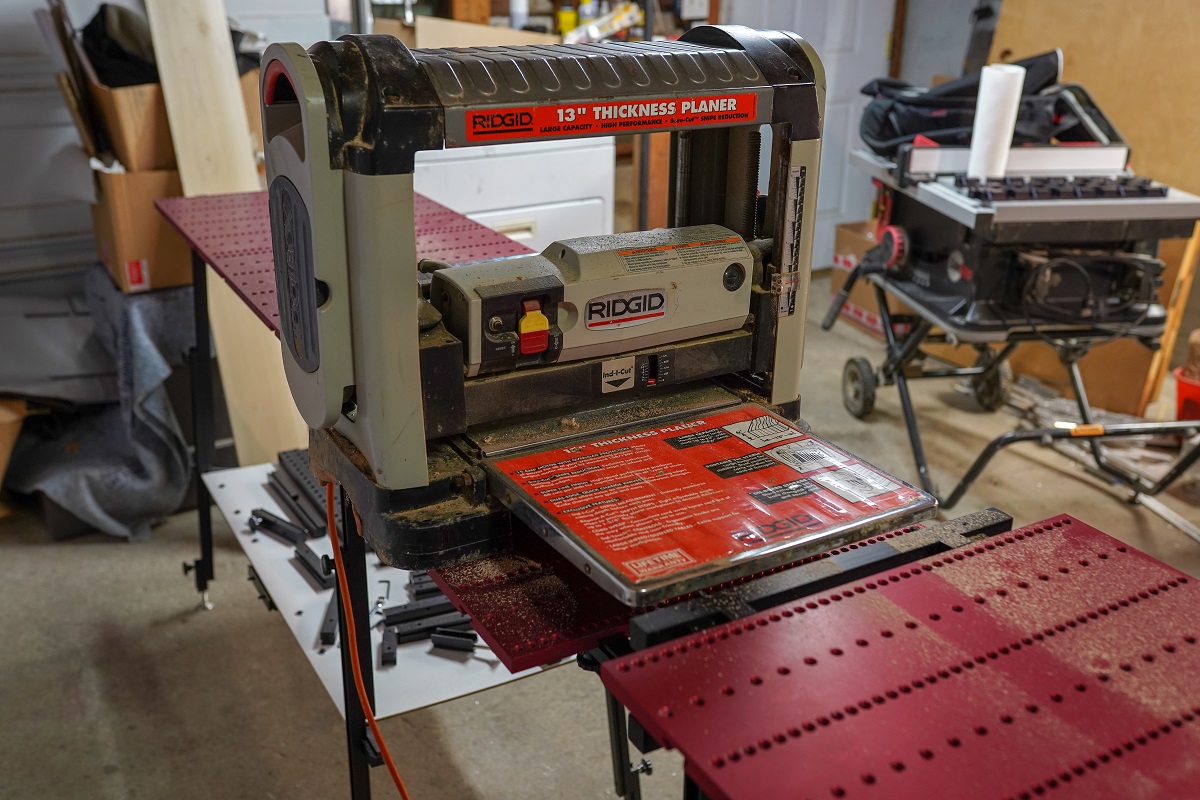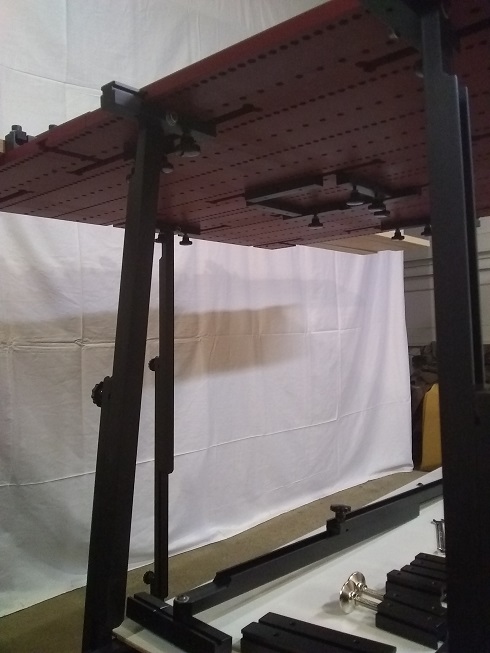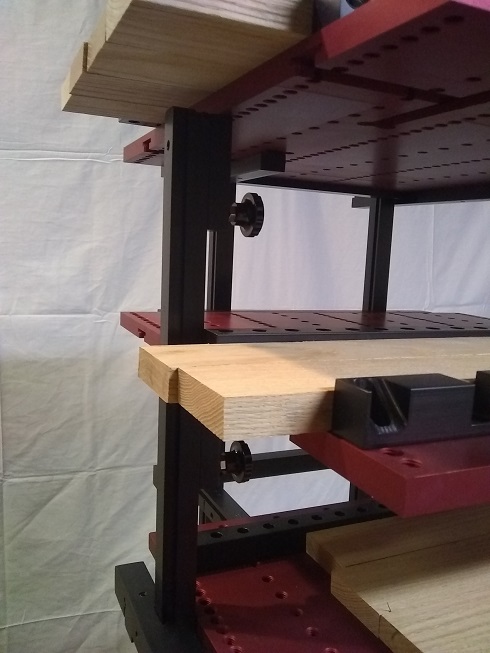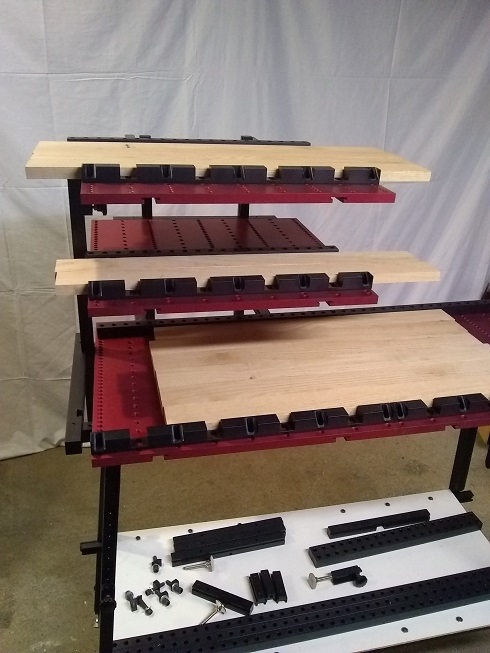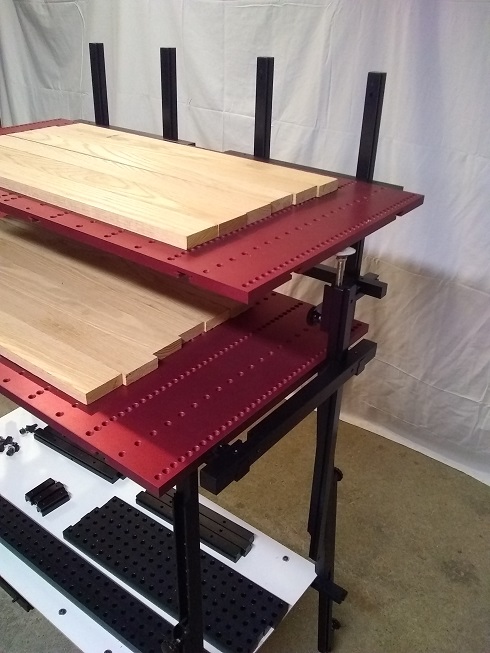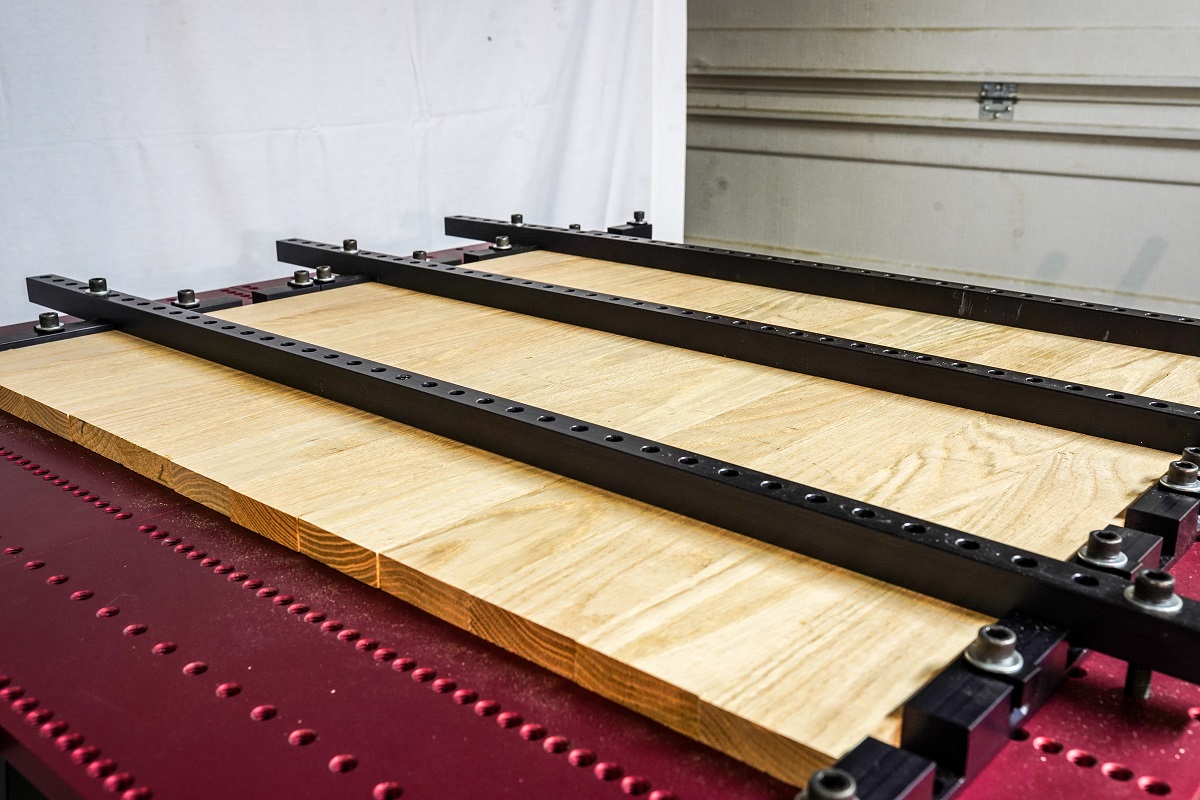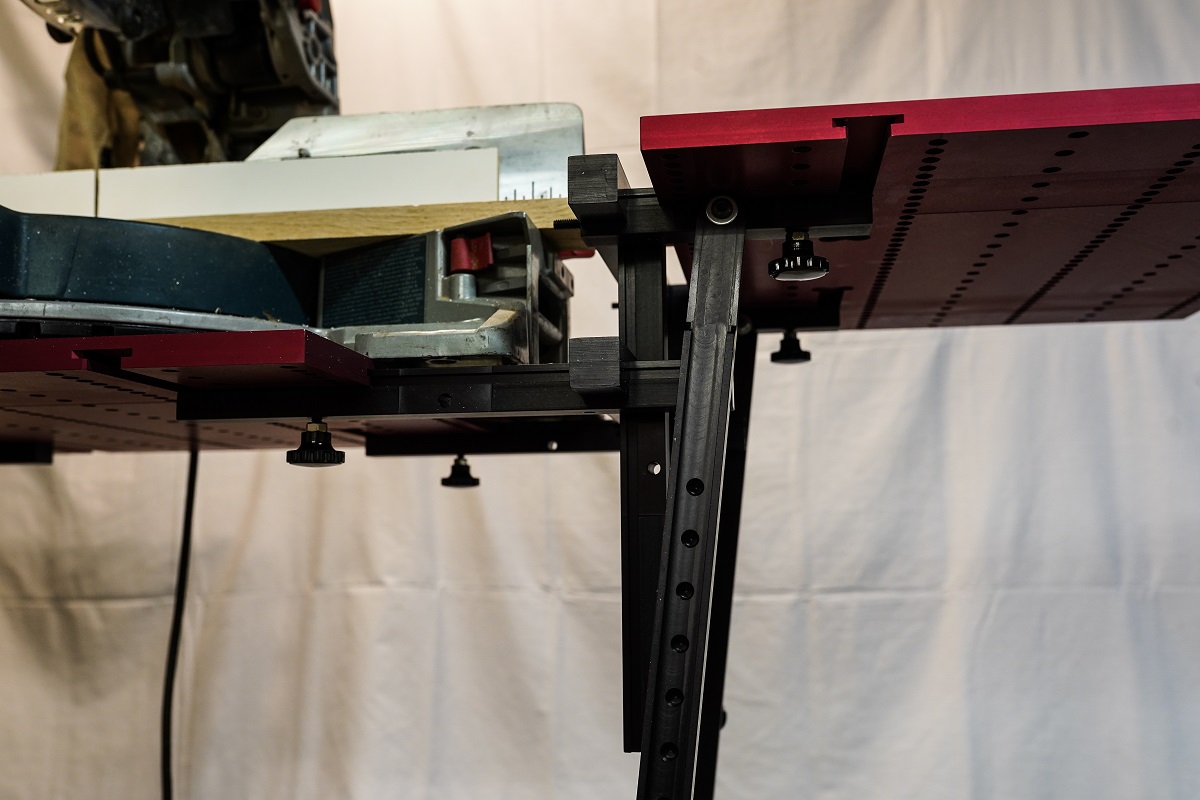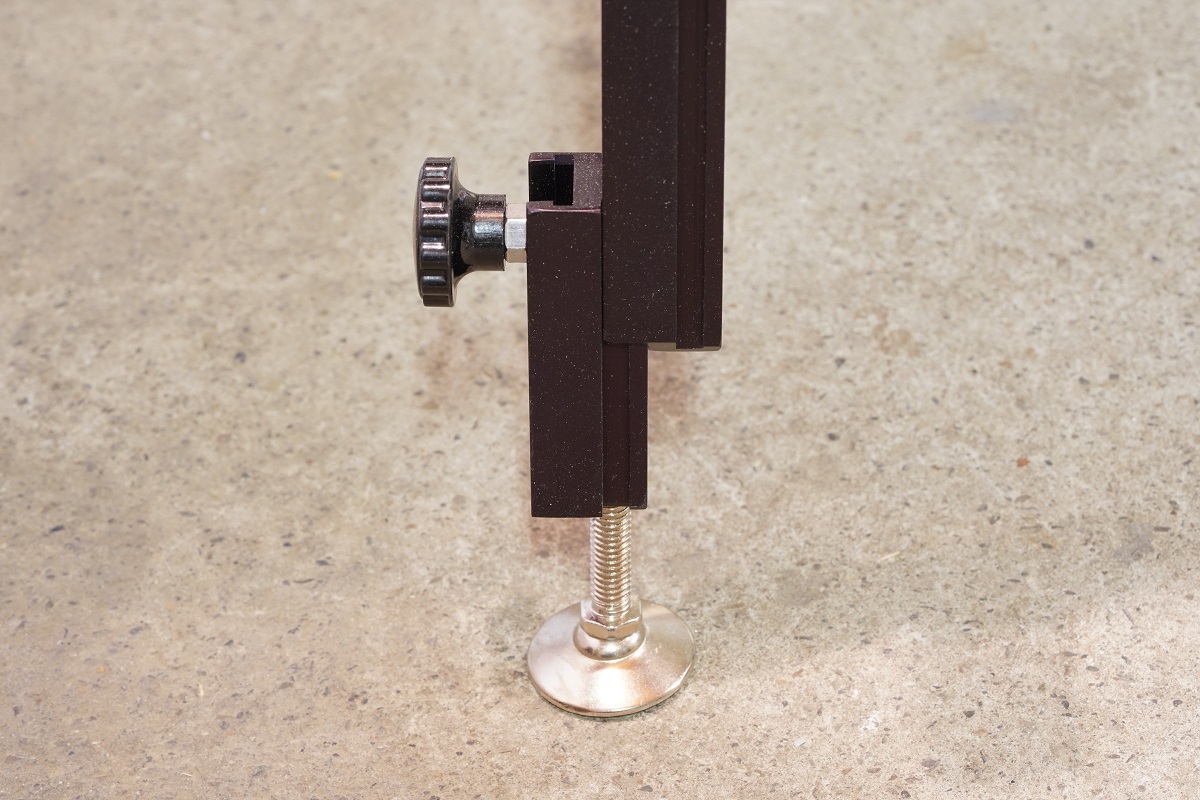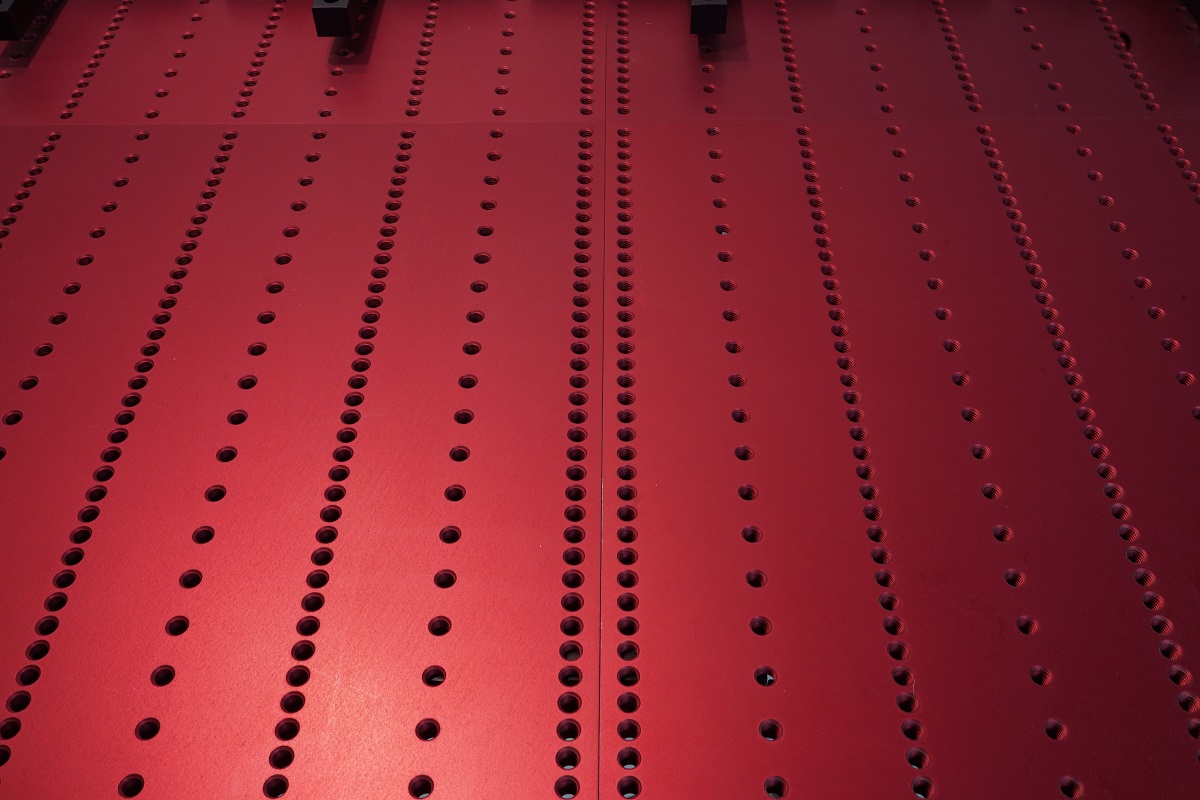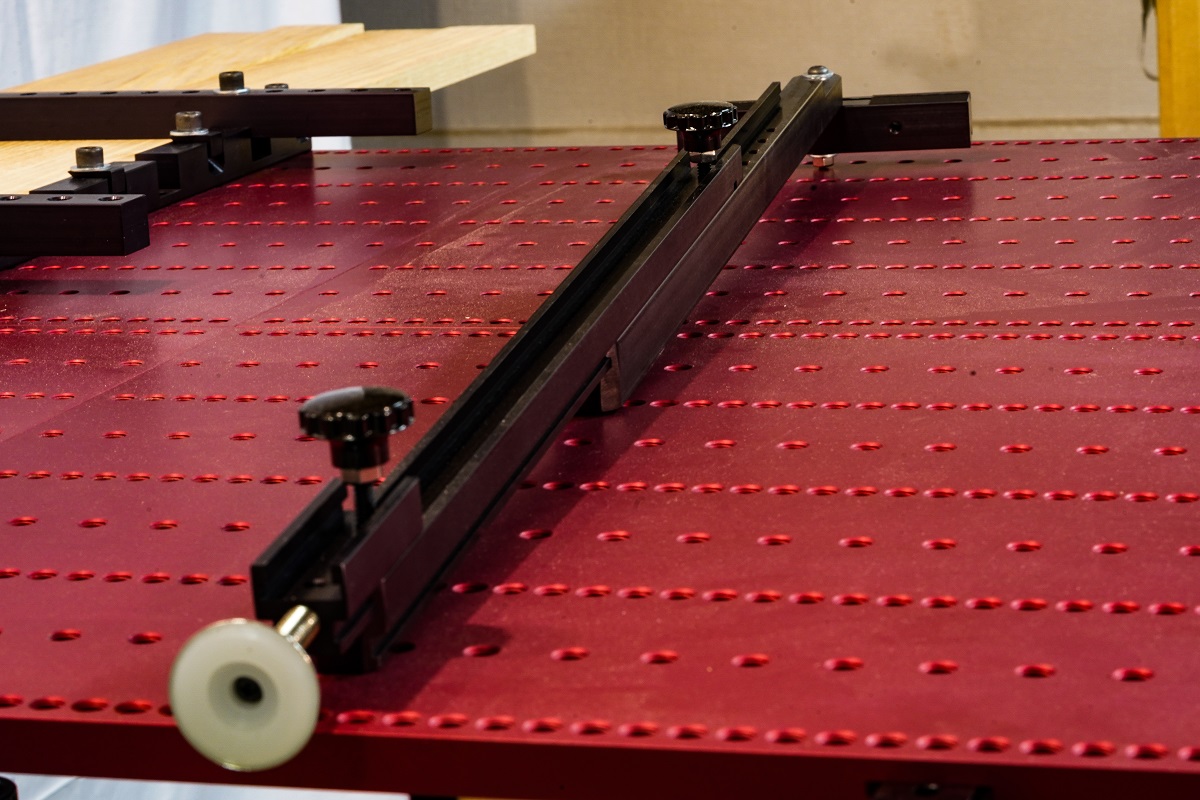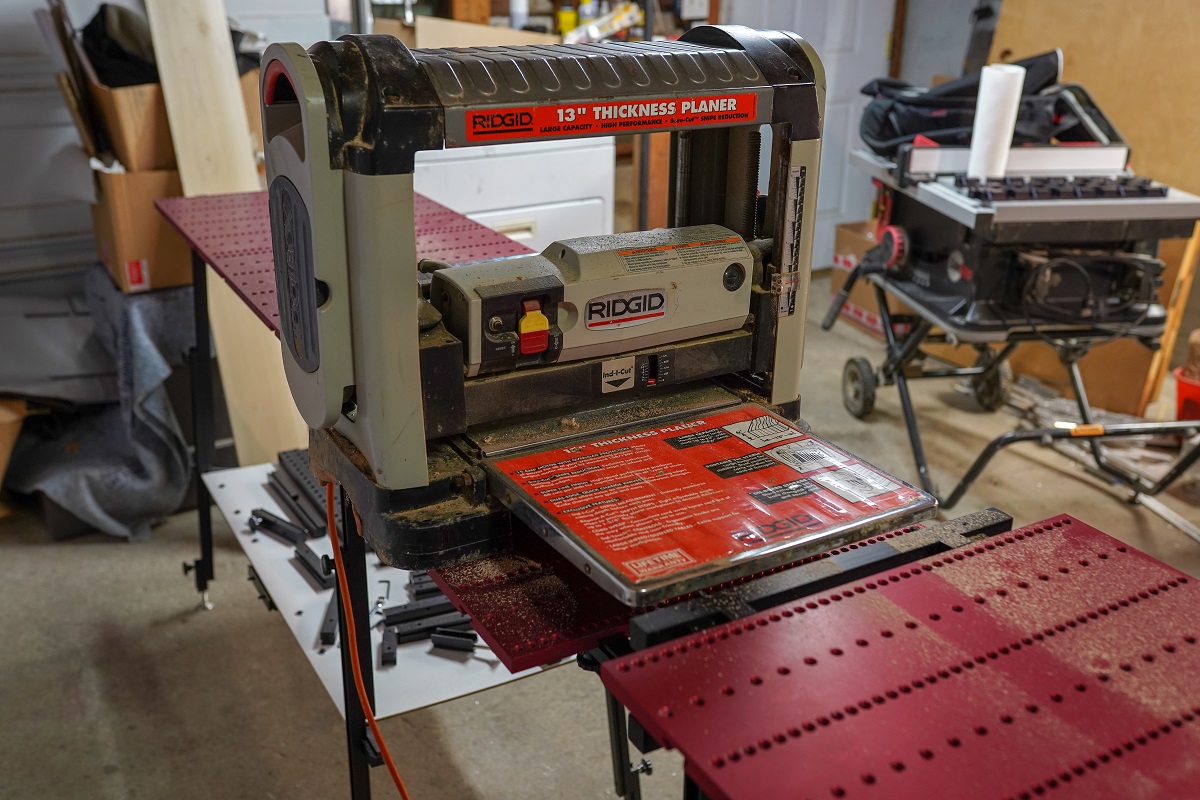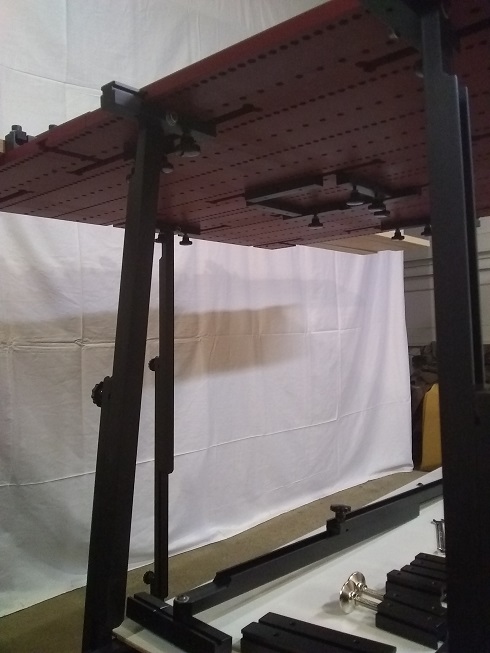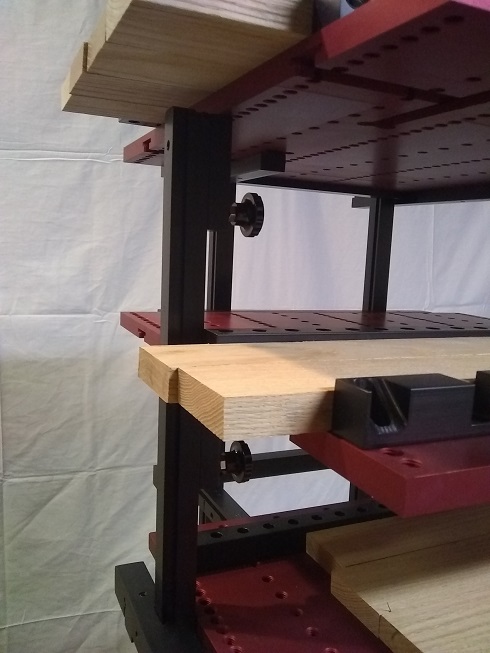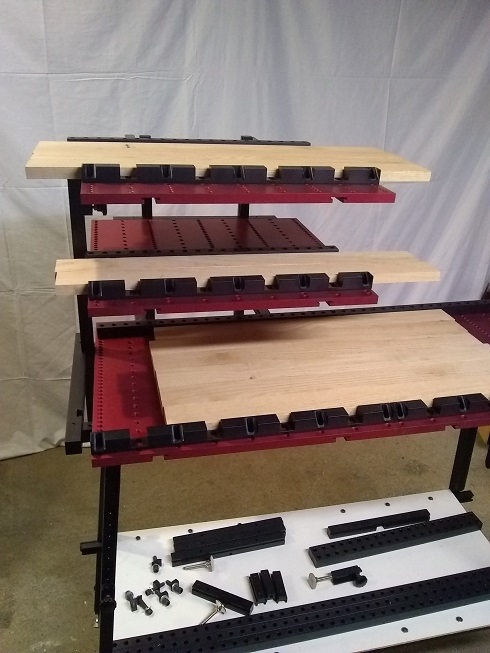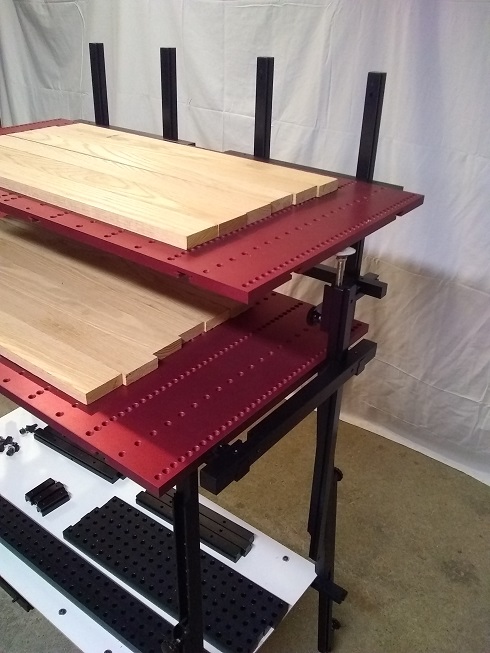 P1 Modular Workstation Base (40"x20")
This listing is for the P1 Modular Work Station Base (40"x20"). Please read the "Additional Info" section for full details of this very useful tool. Further, please see the other listings in the Store for the additional components in order to configure this station as desired. Essentially, build this precise workstation to your exact needs, and use it in ways imaginable to you.
The P1 Modular Work Station Base includes:
—(2) 20"x20"x0.625" Red Anodized Mic 6 Aluminum Plates (3/8-16 holes throughout)
—(4) Triple-Adjust Legs (from 28" to 50" in height) with Swivel Head, Nylon-Padded feet.
—(6) 6" Leg Connectors (also used to connect to other 20" table additions)
—(4) 20" Equal-Pressure Glue Clamps
—(4) 20" Top-side, "Crowned" Pressure Bars
—(4) 23" Table Stabilizer Crossbars
—(2) 6" Crossbar Stabilizer Connectors
—(1) 40"x18" Melamine Shelf
(All handles, hardware & needed components for set-up & immediate use included.)
Patent Pending
Welcome to Phase 1 (P1) of Colliflower's Universal Work Station & Advanced Router System. Colliflower, LLC's goal is to advance routing techniques and maximize workspace potential and ability. This is Phase 1, which is the multi-purpose base. Every component of the subsequent Phases will be made to be compatible with this P1 Universal Work Station. Phase 2 is expected to be out within 30 days and will include an advanced routing system.
P1 is an extremely useful tool. For starters, it's a modular, moveable, stackable, fully adjustable, and buildable: Miter Saw Station, Planer Station, Equal-Pressure Glue Table, Sanding Table, Table Saw Out-Feed Table, Work Bench, Shelving Unit and….(Insert your application or imagination here.)
Table Tops: 20"x20"x5/8" red anodized. These tops have 3/8-16 tapped holes throughout, for a total of 280 3/8-16 holes per 20" unit. The 20" squares are designed to connect with other 20" squares—or the larger 40"x20" top. The goal is to configure the workstation in the best, most personal and efficient way possible by means of 3", 6", and 12" quick-release Connectors. The Connectors slide in and out of the T-slot channels on the underside of the tops, allowing for table-building to the left, right, front, back, up or down. This design not only allows for quick and accurate construction but for useful breakdown and storage when space is tight.
The tops are made from extremely precise Mic 6 aluminum plate (anodized red). All other main components are made from 6061 aluminum (anodized black).
The 40"x20"x5/8" plate is natural (grey) anodized and is made of the same super-precise Mic 6.
Each table leg is adjustable in 3 locations for super-quick and accurate leveling: a one-inch macro adjust, a quick-slide lower adjust, and a screw in/out swivel-head leveling foot with a nylon under-padding. The unit can be adjusted from 28" tall up to 50"!
The universal connectors allow table configurations to be virtually infinite: Move one 20" (or 40") section up, down, left, right, forward or backward. Configure to your needs! This is accomplished by the very simple slide in/out Connectors: Slide in, lock, connect, lock. Easy-grip handles with steel set screws lock the connectors (and table plates) into place.
There's a bottom shelf in order to hold all of the extra connectors, clamps, table feet, etc. Extra pieces will be helpful so that one can build the configuration to suit the current need.
20" workpiece support extensions are available to support the extra long boards in the case that another table top is not required or desired. These support bars simply slide into the underside of the table (in the same way the connectors do) and extend outward. (A crossbar attaches the 2 extensions to form the workpiece support.)
Glue Clamp Table: A design which allows for ease and extreme clamping. Simply set your clamps on either side of the desired wood configuration, and then clamp. An angled washer connects with an angled surface on the clamp so that when the washer is screwed down (into one of the many 3/8-16 holes), it pushes the clamp forward, squeezing the glued boards. It is enough to have one side squeezing, but with this system, both sides can squeeze to create a strong, uniform clamp. Add to this the "crowned" top-side Pressure Bars in order to take any warp/mismatch out of the gluing equation. The pressure bars are CNC machine milled so that pressure is applied more evenly than a straight bar: It's crowned in the middle so that when it's screwed down from either end, even pressure is applied throughout the configuration. (See pic.)
You will not be disappointed! If for some reason a component is defective, Colliflower, LLC will replace it immediately. This system is made to last a lifetime and be passed on to the next generation of craftsman.
Please watch the video to see the station in action: https://youtu.be/JBOpsOnjQ7g